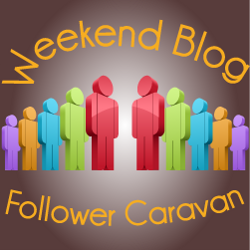 Aloha...bruha!
I am a rookie blogger (just barely two-months old) and looking for more followers and followings. A good (not so) friend of mine told me about this interactive group called WBFC (Weekend Blog Follower Caravan). She said all I have to do is to follow each participants on their google connect, twitter and facebook account. Also, you should follow back as well.
I think its a win-win situation, so why not?
Here is the link of my accounts for easy following:
Facebook
Twitter
My google connect is found below.
I also like to take this opportunity to thank the following sponsors for making this a more interesting activity.
mum-writes
,
hands full of love
and
postcardenthusiast
!!!
You can click on the WBFC above to learn more.
Chika lang... Paklang!